A message from the Co-Chairs of the Northern Powerhouse APPG
"The launch of the Northern Powerhouse All Party Parliamentary Group comes at a crucial time for the North of England. We need to mobilise our strongest voices locally, regionally and nationally to make the case for the North. We must promote our successes whilst facing the challenges. Delivering a devolution that counts with no community left behind. That is why I'm involved. The new Northern Powerhouse APPG can help make it happen."
Caroline Flint, MP for Don Valley
"The Northern Powerhouse strategy aims to bring jobs and better living standards to the entire North of England.
By supporting the growth and connectivity of our excellent economic assets, we can realise the full potential of the North by growing it into a truly global destination for investment."
John Stevenson, MP for Carlisle
"The Northern Powerhouse is a really important vehicle to address the North-South divide."
"It's vital that we showcase the potential of the Northern villages, towns and cities. It's important that all areas of the North, including my city of Sunderland, are represented and can feed into the debate on a cross-party basis to improve the economic outlook for the city and region I represent."
Julie Elliott, MP for Sunderland
"This is an opportunity for us all, whatever our political affiliation, to pull together with our business and further education sectors and support this call for significant increases in the level of investment spending in our region and to make sure that we are given the autonomy to spend the money as we see fit. This is exactly the kind of joint enterprise that we need and I am one hundred percent behind it."
Kevin Hollinrake, MP for Thirsk and Malton
Officers
The officers and members of the APPG represent a cross-section of the North, urban and rural, as well as from local government including Metro Mayors and senior council leaders.
Caroline Flint MP
Co-Chair, MP for Don Valley
Kevin Hollinrake MP
Co-Chair, MP for Thirsk and Malton
Julie Elliott MP
Co-Chair, MP for Sunderland
John Stevenson MP
Co-Chair, MP for Carlisle
Lord Heseltine
Vice-Chair
Lord Goddard of Stockport
Vice-Chair
Lord O'Neill of Gatley
Vice-Chair
Lord Haskins
Vice-Chair
Liz McInnes MP
Treasurer, MP for Heywood and Middleton
Ben Houchen
Associate Vice-Chair, Mayor of Tees Valley
Steve Rotheram
Associate Vice-Chair, Mayor of Liverpool City Region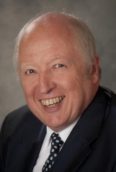 Cllr Carl Les
Associate Officer, Leader of North Yorkshire County Council
Cllr Judith Blake
Associate Officer, Leader of Leeds City Council
Cllr Nick Forbes
Associate Officer, Leader of Newcastle City Council
Cllr Sir Richard Leese
Associate Officer, Leader of Manchester City Council
The Northern Powerhouse Partnership, Partner of the Northern Powerhouse APPG
The Northern Powerhouse APPG is made possible and kindly supported by the Northern Powerhouse Partnership, an independent body that was launched in September 2016 to represent the voice of business and civic leaders across the North and chaired by former Chancellor, George Osborne.
If you would be interested in partnering with the Northern Powerhouse APPG on a one off event, then please get in touch via [email protected].